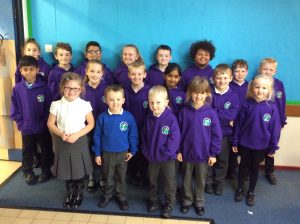 Say hello to your new school council who are looking very smart in their new purple school council hoodies.
School council will be speaking to their classes to find out what equipment they would like to buy for outside breaks/dinner times.
School council have also now decided that they will be in charge of collecting the bell at break and dinner.