Welcome to Y1LH. Your teachers are Mrs Leng and Mrs Hawes. Mrs Lock also works with our class.

We are excited to meet you and start Y1LH in September 2020. If you have any questions on starting school, please contact reception.

Hello! My name is Mrs Hawes and I am your Y1LH Teacher.
Hello, I'm Mrs Hawes. I am looking forward to teaching in KS1 with Mrs Leng this year and enjoying getting to know the new children coming up from Foundation! I am sure that lots of them will know us already.
I love to read books for grown-ups as well as books for children – two of my favourite children's authors are Julia Donaldson and Shirley Hughes. I have two children who are 20 and 17, and a crazy cat called Willow. I enjoy walking in the countryside and travelling to lots of new places. Some of my favourite places are Italy, Croatia and the Yorkshire coast!
My name is Mrs Leng and I will be your Y1LH teacher.
Hello, I'm Mrs Leng. I am looking forward to teaching in KS1 with Mrs Hawes again this year and enjoying getting to know the new children coming up from Foundation! I am sure that lots of them will know us already.
I have a son, Harry, aged 17, two cats, Socks and Lola, and a chicken called Mabel! I enjoy running, walking and travelling in my caravan. I also love to be creative, making gifts for other people. This is one of the things I've made – he's called Ted!

Autumn Term
From Field to Fork – How does our food grow? Where does our food come from?
A science topic based on plants and growing food. We will visit a working farm and try a variety of different foods.

Spring Term
Why Can't I Fly?
How do aeroplanes fly? What use do different materials have and what can we use them for? Who invented the first aeroplane?

Summer Term
Who Am I?
Where do I live? What makes my home different to someone on another country? What is my body made of?
The school day starts at 8:50am with the classroom doors opening at 8:45am. Registration is at 9:00am and learning starts immediately after. The school day ends at 3:05pm and children will need to be collected by an adult from the classroom door.
If you would like your child to be collected from school by someone other than yourself, a form will need to be filled in to advise school who your child/children can leave with. Forms are available from the office or from the classroom.
Please ensure your child has a water bottle to keep in the classroom. This can be taken home every day and filled with fresh water.
Reading books and reading journals will be sent home daily, and it would be beneficial if children read at least 3 times at home during each week. Reading diaries should be kept up to date with a brief comment.
PE: Our PE days are Mondays and Wednesdays.
Homework: Homework will be set every Friday and should be returned by the following Wednesday.
Spellings: Spellings will be sent home every Friday and we will work on them throughout the following week.
More information about our class:
This year your child will be in one of three home classes; Y1LH, Y1/2H or Y2P.
Your children will be registered in their home classes in a morning. Children then go their learning group for maths, phonics/ spelling and literacy. Children work in focused learning groups and we will send regular communication home to parents so ensure you know what sounds your child is working on.
In Key Stage One, on Mondays and Thursdays, we welcome parents into the classroom to share their child's morning work with them. On all other days, we encourage children to be dropped at the door and walk into the classroom by themselves to hang their coat up and find their morning work. We also understand some children might not have a grown up with them every morning who is able to stay; this is not a problem as morning work should be something children can do with little support.
In the afternoon, children will be registered in their home classes and will stay in those classes for topic subjects.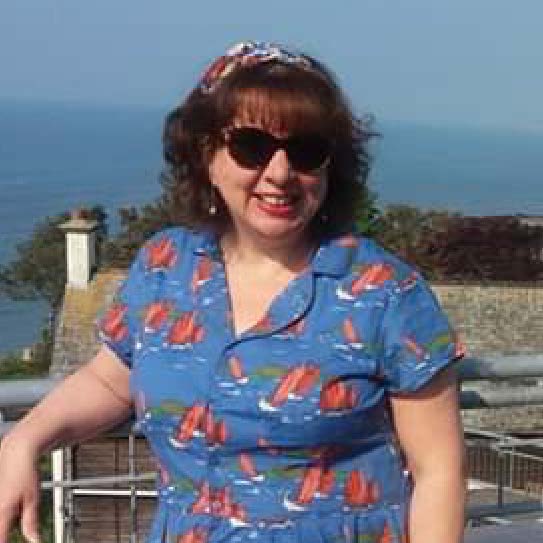 Hello, I'm Mrs Lock and I work in Year 1.
My favourite things to do are knitting and sewing. I also enjoy walking in the countryside.I like teaching phonics and the best part of my day is hearing children read.
I look forward to seeing you soon.