Welcome to Class 3/4H. Your teacher is Mrs Hanson. Miss Beaty also work with our class.
We are excited to meet you and start Year 3/4 in September 2020. If you have any questions on starting school, please contact reception.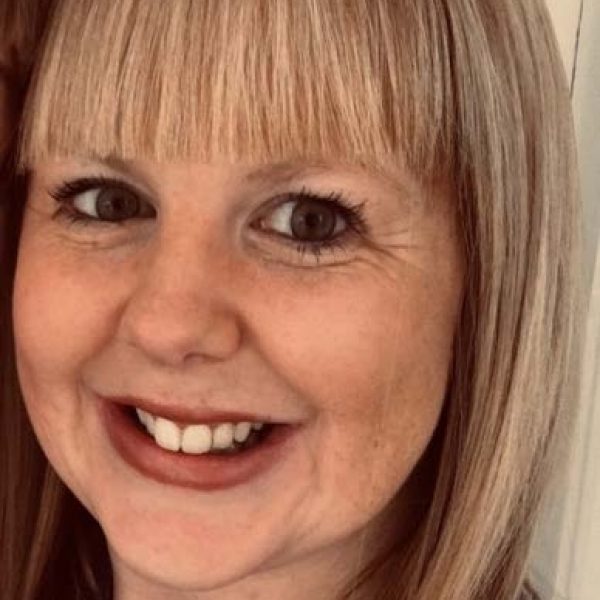 Hello! My name is Mrs Hanson and I am your Year 3/4H Teacher.
I'm really creative and passionate about reading and writing. I like to read a variety of different books and get lots of ideas from what I read. You will also often see me running sports clubs and outdoor activities. I really like science and testing things through conducting experiments. It is so exciting to make predictions and prove or disprove them. It is great fun to record what you are finding out along the way. It will be great to get stuck into some history and geography based topics and to discover new and interesting ways to learn.
Outside of school I love football and am a keen follower and supporter of my favourite team. I also love to spend time with my own young children outdoors on adventure playgrounds and in the mud of the woods.
Autumn Term
Here Come the Vikings! Who were the Vikings and why did they come to Britain? What was it like to be a Viking? How did they become so powerful? How do we know?
We'll learn about settlements and why people travel from their homelands.
We will be finding out about the science of Sound and how we hear things.
Spring Term
In the Desert: What is a desert? Where in the world are the biggest deserts? How do plants, animals and people survive there? How have humans changed deserts? How can special places be protected?
In Science, we'll be learning about living things and their habitats (especially deserts!). We'll also investigate plants and how they grow.
Summer Term
We'll Meet Again: What was it like to be a child during World War Two? Why were children evacuated? How did people on the Home Front help the war effort? Who was Anne Frank and why is she important?
Our Science this term will be about Light and dark, shadows, reflections and how we see things.
The school day starts at 8:50am with the classroom doors opening at 8:45am. Registration is at 9:00am and learning starts immediately after. The school day ends at 3:05pm and children will need to be collected by an adult from the classroom door.
If you would like your child to be collected from school by someone other than yourself, a form will need to be filled in to advise school who your child/children can leave with. Forms are available from the office or from the classroom.
Please ensure your child has a water bottle to keep in the classroom. This can be taken home every day and filled with fresh water.
Reading books and reading journals will be sent home daily, and it would be beneficial if children read at least 3 times at home during each week. Reading diaries should be kept up to date with a brief comment.
PE kits are to be brought into school on a Monday and taken home on a Friday.
Homework will be set every Friday and should be returned by the following Wednesday.
Spellings will be sent home every Friday and we will work on them throughout the following week.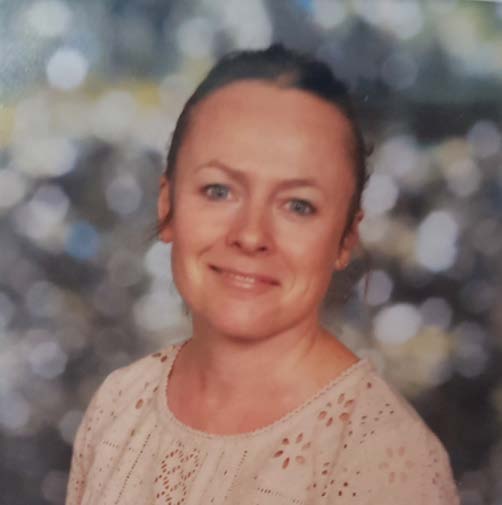 I am very excited about joining you all in your new class in September!
Let me tell you a little bit about myself: I have a daughter who is 20 and a son who is 15 and also a few cute pet rabbits (they are actually my sons, but I help look after them). I enjoy going for walks, especially in the countryside where it's nice and peaceful. I try and take lots of photographs to build up many memories. I especially love walking in the rain (just so I get to put my wellies on and go through all the muddy puddles).
As I'm sure you already know, I just LOVE to be involved in anything creative, whether it be displays, doors, props for plays….the list goes on! So, as you can imagine I can't wait to be involved in all your amazing, exciting topics. Don't forget though, if you're doing art, make sure I'm around so I can join in.
Looking forward to seeing you all soon.