Welcome to our Class 4H Page!
Hello and welcome to Lower Key Stage 2.
This year your children will be in one of three classes; Y3S, Y3/4K or Y4H.
The school day starts at 8:50am with the classroom doors opening at 8:45am. Registration is at 9:00am and learning starts immediately after. The school day ends at 3:05pm and children will need to be collected by an adult from the classroom door.
If you would like your child to be collected from school by someone other than yourself then a form will need to be filled in to advise school who your child/children can leave with. Forms are available from the office or from the classroom.
Please ensure your child has a water bottle to keep in the classroom. This can be taken home every day and filled with fresh water.
Reading books and reading journals will be sent home daily, and it would be beneficial if children read at least 3 times at home during each week. Reading diaries should be kept up to date by children and then signed by an adult.
Spellings will be tested on Friday and new spellings will be given out with their homework on Friday. Homework is due back into school the following Wednesday.
PE day for 3/4K and 4H is on Wednesday and 3S is Thursday. The children will require appropriate indoor/outdoor PE kit according to our PE policy.
Our topic this term is School Safari. Within this topic, the children will be finding out what lives in our school grounds.
We have lots of exciting things planned and look forward to the year ahead.
Best wishes,
The Lower KS2 Team
Mrs Kane
Mrs Sharp
Miss Hibberd
Our PE day is Thursday and children will require appropriate indoor/outdoor PE kit according to our PE policy.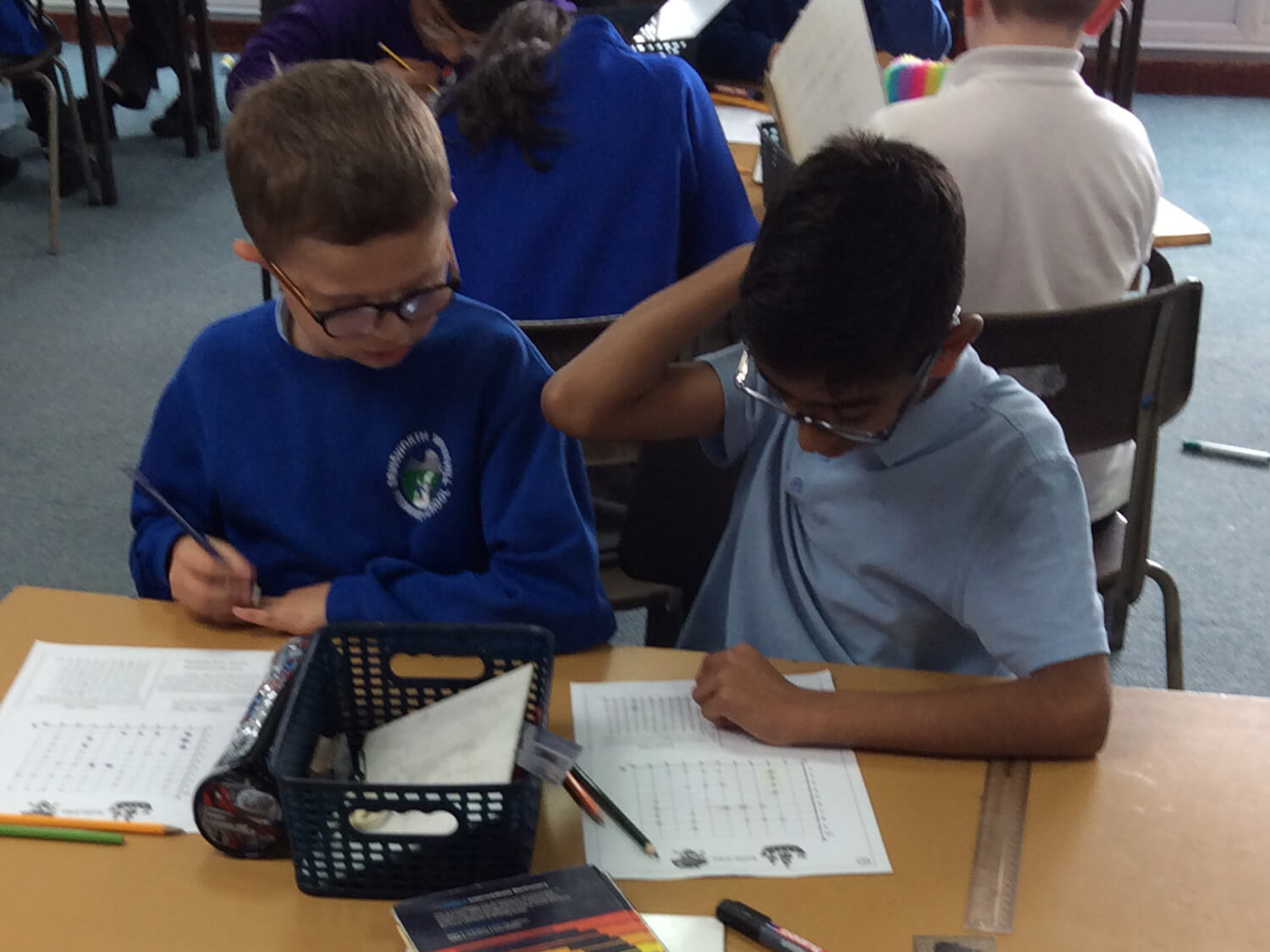 4H have been playing battleships to practice plotting coordinates on a grid. Some of us were very competitive!
Read More »