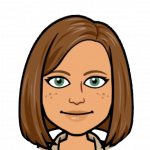 Hellen Bolton
Chair of Governors (Data and Outcomes – Performance)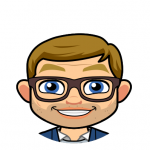 Dave Howlett-Wright
Co-Opted Governor (Teaching & Learning)
I am delighted to take up my first Governors role at Brinsworth Whitehill. I am currently Primary Music Lead for Wickersley Partnership Trust. I have been a teacher for 4 years working with many wonderful young people from Foundation stage through to KS4. I am passionate about community and helping young people achieve their potential. I am looking forward to working with the wider school community and the staff, students and families that surround this wonderful school!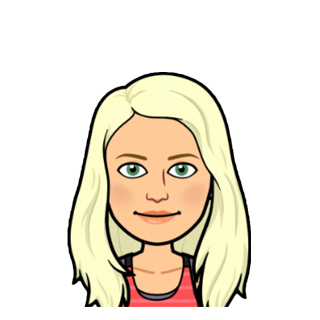 Jayne Jones
Staff Governor (Pupil Premium / Attendance)
I have been working at Brinsworth Whitehill Primary School for the past 7 years in a variety of different roles. I am now proud to say I am a primary PE specialist and have undertaken a new role within Wickersley Partnership Trust Primary PE Team. I now work in school delivering physical education lessons and encouraging children to try new sporting activities and providing pathways for children that are gifted and talented. I am enthusiastic about all things sporty with a particular interest in Netball, I am a qualified C award netball umpire and level 2 netball coach.
I am extremely proud to be part of the working and governing body team of Brinsworth Whitehill Primary School, I will continue to work with energy and enthusiasm to help the school maintain its high standards and meet future challenges. I am truly passionate about the education that children receive and have a desire to ensure that every child gets the best possible education and opportunity to succeed in  life.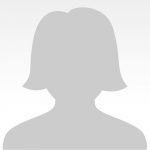 Bryan Leng
Co-Opted Governor (Looked After Children / SEND)
I am delighted to undertake my first governor's role at Brinsworth Whitehill. I have many years' experience as a Physical Education teacher before moving into the role of specialist behaviour intervention and inclusion teacher.  I am currently Director of BASE Behaviour unit at a Wickersley Partnership Secondary Academy. I am looking forward to working with the team at Brinsworth Whitehill to further improve the experience and outcomes for all students there.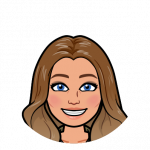 Sue Eastwood
Parent Governor (Community)
As a parent to two children currently attending Brinsworth Whitehill Primary (Y6 and Y4), I am very proud to be a Parent Governor. Until 2017 I was a childminder for many children attending the school but have moved into working in another local school as a Teaching Assistant and working with children with additional emotional, social and educational needs. I love working with children and believe that education isn't just for the classroom but is important to be transferred into the home environment. Time with family and life lessons are just as vital.
I have previously volunteered in Whitehill Primary and have a great interest in how the school is working and developing for all our children. My hope is that, as a Governor, I can use my skills and knowledge of children, their development and education to support the school in continuously moving forward.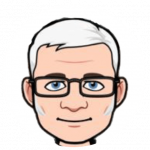 Councillor Alan Buckley
Local Authority Governor (Safeguarding)
I am a retired Firefighter having served 30 years with South Yorkshire Fire & Rescue Service. I have been a Parish Councillor for many years and a Borough Councillor for the last 10 years. The pinnacle of that time was last year when I was honoured to serve as The Mayor of Rotherham. 
My association with Brinsworth Whitehill began 31 yrs. ago in 1988. Over the years I have performed a number of roles on various committees across all areas of the curriculum. I've had the privilege of being the Chair of Governors and I've always been proud to say that my girls, who's education began at Whitehill and saw them go on to achieve degrees, were part of that Whitehill journey. As we move forward within the Academy I'm confident that the future for our young people is a positive one with everyone involved in that process working hard to ensure every child achieves their potential. 
My current role is as the Safeguarding Governor, a role I'm looking forward to carrying out. Part of that role will see me meeting with a wide variety of people involved with school in order to perform the role effectively.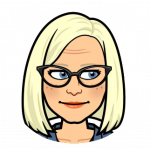 Kath Lee
Clerk to Governors
How do the Governors help our school and children?
Our School Governors are people who wish to make a positive contribution to children's education. Anyone with an interest in education can be a governor. Governors are volunteers who spend time attending meetings and working to further the school's development. The governing body consists of people from the school's community. Every school's governing body has parents; school staff; members of the community and representatives of the Local Education Authority. New school governors receive a nationally designed induction programme covering roles and responsibilities along with the Local Authority who run raining events to meet governors' needs.
What do our Governors do?
Together with the headteacher they set the future direction for the school and decide how the school's budget should be spent. The Governing Body makes decisions collectively on matters such as performance targets, school policies and the school's development plan. Governors monitor the impact of policies and oversee the use of the school's budget. They monitor the school's achievements and respond to inspection recommendations. They hear appeals from pupils and staff and consider complaints. Governors provide the Head Teacher with support and advice, drawing on their knowledge and experience. They ask searching questions and respect the Head Teacher's position as professional leader of the school.
Contacting Our Governors
Our Governors are always happy to talk to parents. A number of the Governors currently have children in our school and are often around school and available for informal chats.

Should parents wish to talk to Governor on a more formal basis then they can be contacted through the school office. An appointment can then be made. It is useful in this situation that parents give a number of dates and times they are available and a brief precis of what they'd like to discuss.