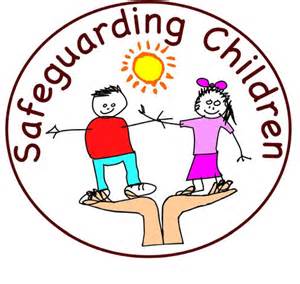 Brinsworth Whitehill Primary recognises the important responsibility for safeguarding and promoting the welfare of children. The safeguarding policy applies to the whole of the schools workforce, along with volunteers and Governors.  In particular staff recruitment and selection – ensuring that all staff (volunteers etc.) has been appropriately checked for their suitability using the safe recruitmet procedures. In addition:
Raising awareness of safeguarding issues and preparing children with the skills needed to keep them safe.
Developing and implementing procedures for identifying and reporting cases, or suspected cases, of abuse/neglect.
Establishing a nurtured and safe environment free from discrimination or bullying, where children can learn and develop happily.
We recognise that because of schools have day to day contact with children, school staff are ideally placed to observe the outward signs of abuse. Staff in schools will therefore:
Provide, within the curriculum, opportunities for children to develop the skills they need to recognise, and stay safe, from abuse.
Report any inappropriate behaviour or activities to designated safeguarding officers.
Establish and maintain an environment where children are listened to, encouraged to talk and feel secure.
Ensure that children know that they can approach any adult in school if they are worried and they will receive a consistent supportive response.
Safeguarding Policy – To see our safeguarding policy please visit our policies page.
The purpose of Brinsworth Whitehill Primary School's safeguarding policy is to ensure every child who is a registered pupil at our school is safe and protected from harm. This means we will always work to:
 Protect children and young people at our school from maltreatment;
 Prevent impairment of our children's and young people's health or development;
 Ensure that children and young people at our school grow up in circumstances consistent with the provision of safe and effective care;
 Undertake that role so as to enable children and young people at our school to have the best outcomes.
Below are some of safeguarding links, which you may find useful :-
Prevent Duty Arrangements
In June 2015, the Department for Education (DfE) published new guidance on 'The Prevent duty' which prescribes new legal responsibilities on all schools in the UK. The Prevent duty is part of our wider safeguarding duties to protect children from harm. In particular, the Prevent duty requires our school to assess the risk of our pupils being drawn into radicalization and extremism, and it requires our school staff to be able to identify and respond to children who are vulnerable to radicalisation.
The DfE's guidance defines radicalisation as 'process by which a person comes to support terrorism and forms of extremism leading to terrorism'. It defines extremism as 'vocal or active opposition to fundamental British values, including democracy, the rule of law, individual liberty and mutual respect and tolerance of different faiths and beliefs'.
It is important to remember that these definitions do not only apply to one religious or political stand-point and can, in fact, apply to all political and religious stand-points that re imposed upon others, or oppose the fundamental British Values, to extreme or fanatical levels. However, while this will not affect how we educate our pupils on controversial, religious and political matters, we have introduced the following measures to ensure the safety of our pupils and comply with the government requirements.
| | |
| --- | --- |
| Measure | Explanation |
| Updated Safeguarding Policy | A 'Prevent radicalisation' section has been added to this policy. It requires our safeguarding lead to undertake Prevent awareness training, and in turn hold formal training sessions with all members of staff to teach them the 'risk indicators' and how to make a judgement. |
| Updated Lettings Policy | We have updated our Lettings Policy to prohibit any extremist speakers and/or groups performing or gathering at school. |
| Updated IT Policy | We have tailored our IT Policy to include filters restricting pupils from accessing extremist material on the internet. |
| Risk of radicalisation incident register | We will now be recording all incidents of extremist and radical behavior in a 'risk of radicalisation incident register' for each pupil, as a strategy for identifying pupils vulnerable to radicalisation. |
| | |
Prevent Radicalisation and Extremism
Please find attached a link from the new Government website. There are resources for parents to access.
Keeping Children Safe in Education
This document contains information on what schools and colleges should do and sets out the legal duties with which schools and colleges must comply. It should be read alongside statutory guidance Working Together to Safeguard Children 2015 which applies to all the schools referred to above, and departmental advice What to do if you are worried a child is being abused 2015- Advice for practitioners.
Kidpower Teenpower Fullpower International® is a global non-profit leader dedicated to providing empowering and effective child protection, positive communication, and personal safety skills for all ages and abilities. Since 1989, we have served over 4 million children, teens, and adults, including those with special needs, through our free online library, affordable publications and K-12 curriculum, in-person workshops, and professional consulting. We prepare families, schools, and organizations to prevent bullying, sexual abuse,abduction and other violence through greater awareness, action, and skills. Kidpower has certified more than 150 instructors, serving people across the U.S. and in many other countries.
ChildLine is a private and confidential service for children and young people up to the age of 19. You can contact a ChildLine counsellor about anything -no problem is too big or too small. Call free on 0800 1111, have a 1-2-1 chat online or send an email.
Photographs
Children's photographs add colour, life and interest to displays and articles promoting school activities and initiatives. Photographs and films of school events also help parents, carers and children to have visual aids to celebrate special moments in school life. Schools also welcome publicity. Making use of photographs for publicity materials and to promote the school in the press can increase pupil motivation and staff morale, and help parents and the local community identify and celebrate the school's achievements. However, photographs must be used in a reasonable way. Schools need to be aware of potential child protection issues and parents views.
To see our Photograph policy please see our Policy page