Once children reach KS2 they have an opportunity to become sports leaders. Sports Leaders run lunch time games and activities in the playground for KS1 and KS2 children.  The initiative is designed to:
Involve children in playtime games
Ensure playtimes are fun and enjoyable
Develop skills in responsibility and leadership
We currently have 10 Sports Leaders. In order to become a Sports Leader, children have to complete an application form, attend sports clubs regularly and have a passion for sports. They then attend a training session with partner Primary Schools in the Borough. This is run inline with 'Change for Life' initiative and Sainsbury's School Sport Games program.
Each Sports Leader is then allocated one lunch time per week in which they are responsible for running physical activities of their choice.
Sports Leaders meet regularly, bringing suggestions and ways forward along with any concerns or issues that may need to be discussed.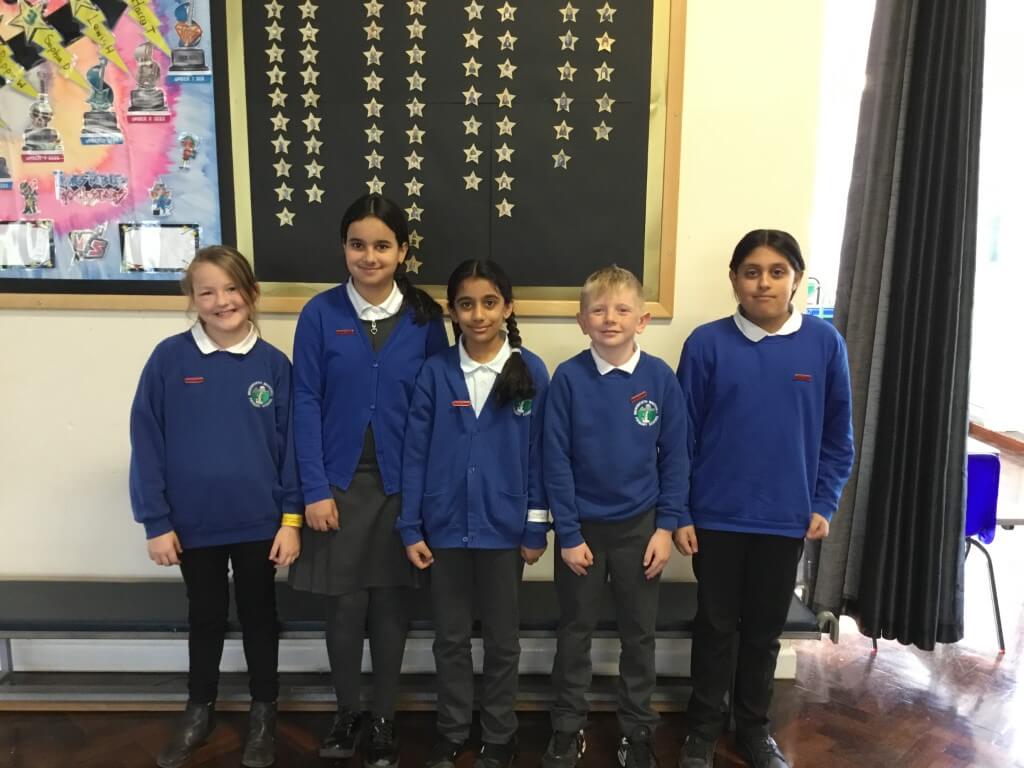 Welcome, we are the Sports Leaders. Our job is to help students get equipment at play time.
We make sure equipment is back in the shed. Also, we need to make sure the equipment is not broken.
As a Sports Leader, our role is to make play time fun and have something to do and not be bored. We also set games up at break time and make sure you have equipment and to be safe with it, and not break equipment.
Us as Sports Leaders ask and speak to teachers if you can have equipment to play with and play a sport you enjoy whilst you are at school. So please respect us.
As a Sports Leader my duty is to make sure everyone gets the equipment they would like and if we don't have any of the equipment they want, they get first pick the day after. I also have to make sure people bring back equipment and don't break it.
As Sports Leaders, we also create, set up and run games and activities. We also get the privilege of wearing a red hoodie, this is so you know we are Sports Leaders.