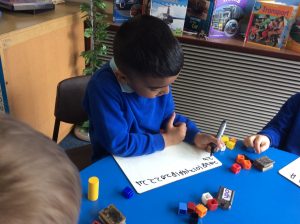 At Brinsworth Whitehill Primary School, we believe that the curriculum is a powerful tool that promotes a love of learning and willingness to explore and the time to have fun. We are proud to use the National Curriculum as a starting point for a wide and varied learning experience for our children. We enrich it by our strong ethos based on respect for ourselves and others, equality and a sense of wonder at the world we live in and through opportunities to develop deep and sustained engagement and give pupils the capability to think deeply and critically for themselves. We are committed to developing the whole child.
Our children will have the opportunity to be creative, to be physically active and to be academically challenged. We ensure the children have a range of learning experiences that challenge, stimulate and promote thinking and learning. We believe learning does not stop at 3:05pm or at the 'school gate'. Experiences are planned throughout the year to inspire children and move learning from the head to the heart.
Our curriculum also includes the "Hidden" curriculum, which is what the children learn from how they are treated and the expectations placed on them. We value the way in which all children are unique and the rights enjoyed by each person in our society. Our curriculum introduces pupils to different faiths and cultures. Mutual respect and tolerance are at the core of our school values. We do not shy away from broaching serious issues that affect different communities and as a result our pupils learn to understand and value diversity and to show compassion for others.  We value the mental well-being of pupils and their social, moral, spiritual and cultural development as well as their intellectual and physical growth. The promotion of 'British Values' are at the heart of our school.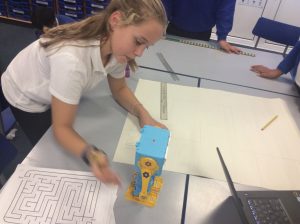 We respect each child in our school for who they are, and we treat them with fairness and honesty. We aim to enable every child to be successful, and school supports the inclusion of all pupils, working to ensure all children can access the curriculum and school life.
The curriculum is the totality of every experience we offer our children during their time in our school and is dynamic so that it can be tailored to changing needs and circumstances.
We endeavour to find out what interests the children and how they want to learn. We plan and design learning opportunities that are relevant and engaging and have real world outcomes. Children can see the relevance of their learning to the world around them and understand the way that different aspects of their work link together as they investigate an "essential question" across a term. It involves several skills and stages which are embedded across the curriculum, enabling clear links to be made.
Themes are complemented by visits / visitors and real-life tasks. Core subjects are integrated into the theme where possible.
More about our curriculum...
If you would like to find out more about our curriculum or have any queries please contact Mrs C Oxborough, Head of School, using our contact details.