Most of you already know me from TT Rockstar assemblies or from your time in year 5, but I am Miss Connell and you will be in Sycamore class!
I enjoy teaching all subjects in UKS2 and I am excited to share with you all the fun and exciting topics that Mrs Dobson and I have planned.
I am also an avid reader and love to hear about the interesting books that you have read or are reading. I love to read with my class and cannot wait to share some of my favourite books with you.
Outside of school, I enjoy spending time with my family. I have 2 dogs and I often spend my free time on walking adventures with them. In my spare time, I also enjoy gaming, watching wildlife documentaries (especially David Attenborough ones) and travelling the world to find new and exciting places. I can't wait for the new school year to start and to get to know you all better!
Hi, I'm Mrs Thomson, some know me as 'Mrs T'. I have worked in school for many years and loved every minute!
I love to sing (but am not very good) feel free to find me and we can share a tune on the yard. I like to share a joke or a story and enjoy a good chat anytime. Arts and crafts, anything creative is my thing. I'm excited to meet my new class and look forward to seeing you soon.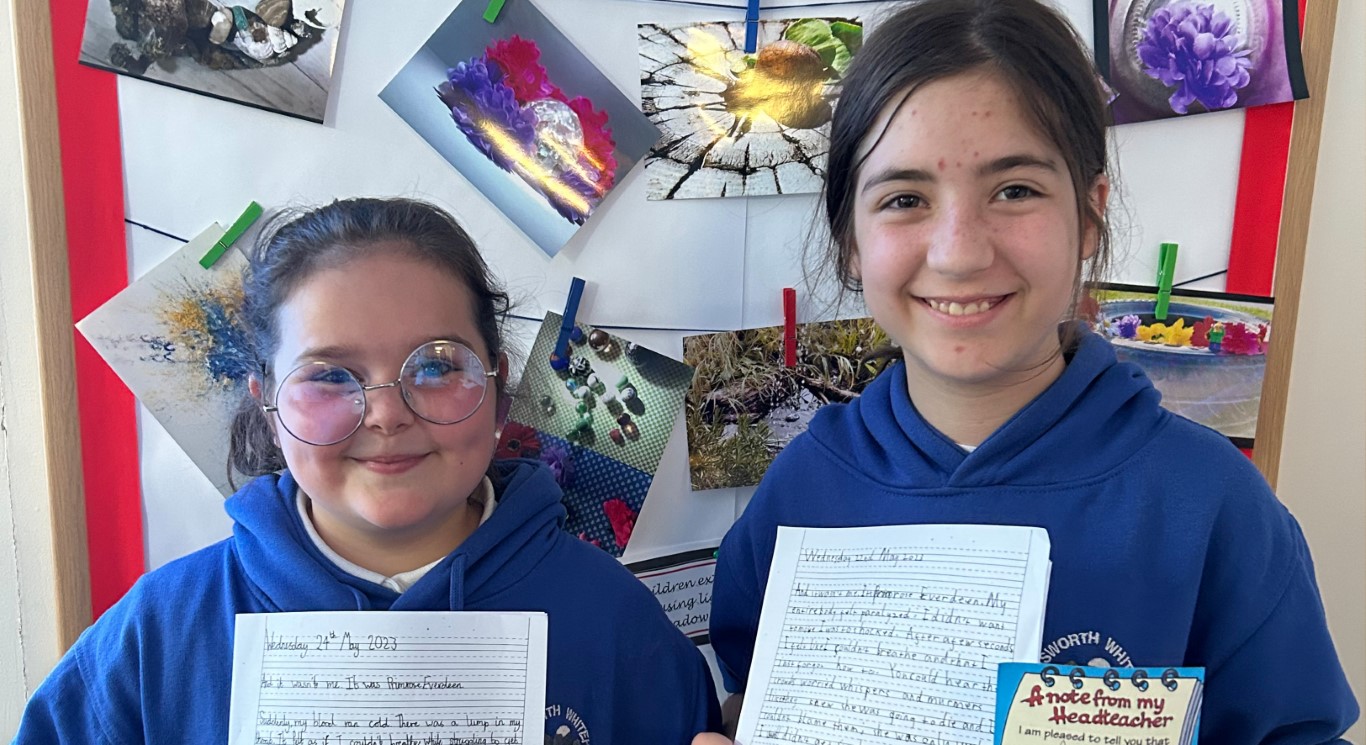 Headteacher's award for these budding authors! So proud of these Year 6 girls who have produced some outstanding writing this week! #whitehillwonders
Read More »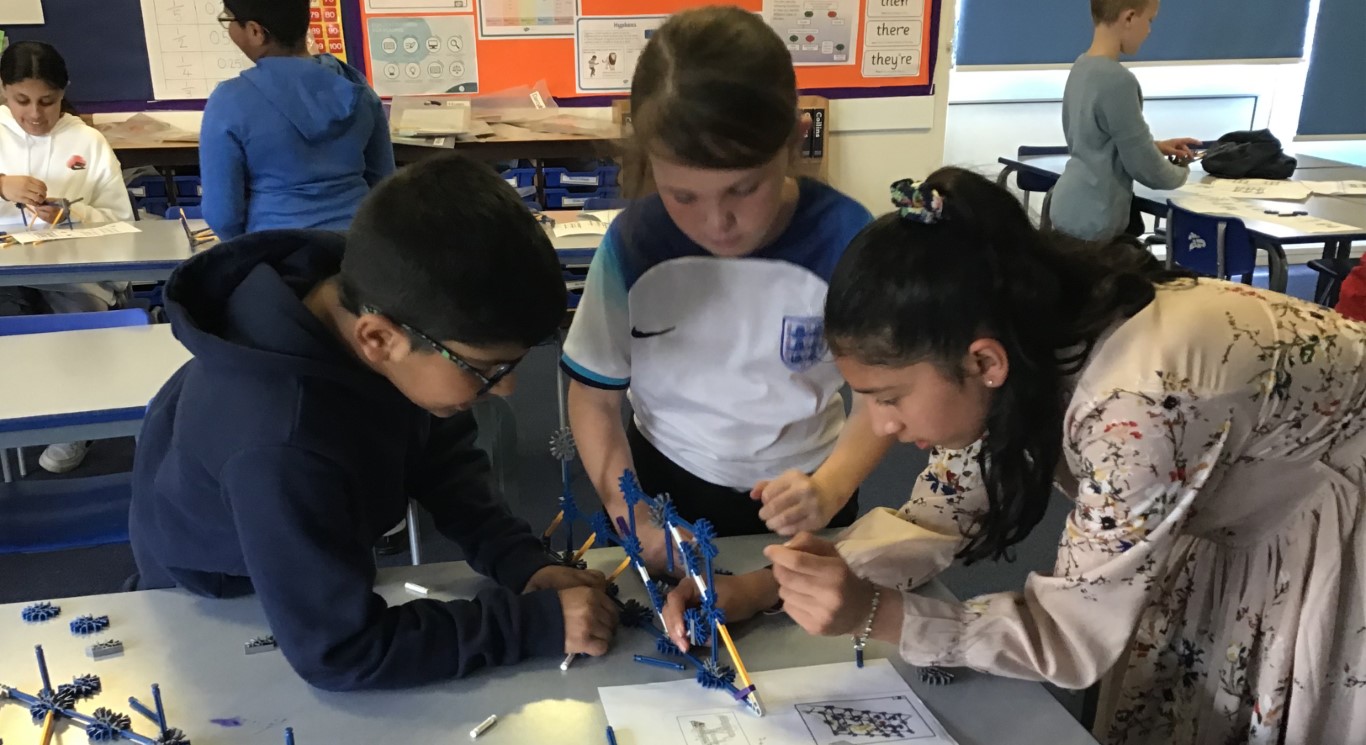 In Golden Time, children in year 5/6 have been busy constructing a large scale model. Working as a team, they have split the instructions and
Read More »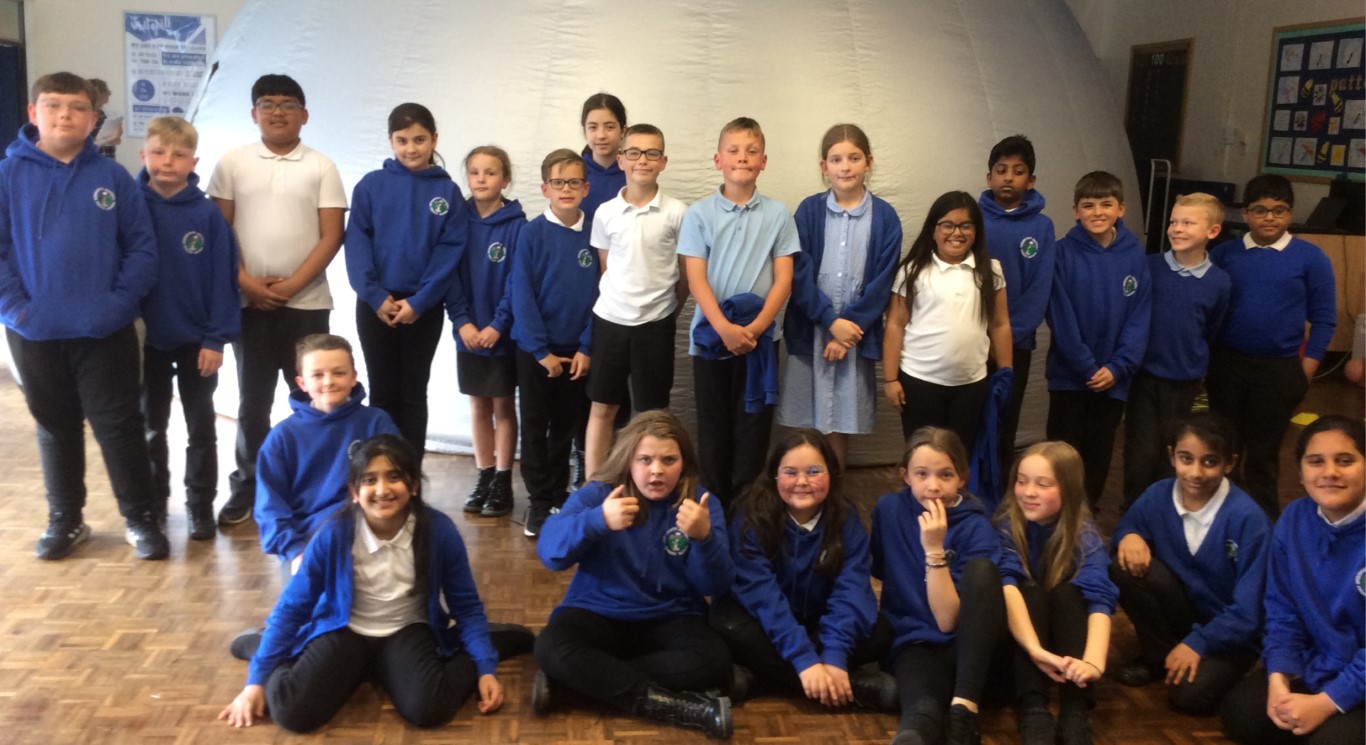 The Wonderdome came to Whitehill! ???????? The children loved this learning experience which enabled them to develop their learning on Earth and the Solar System.
Read More »