Welcome to Chestnut Class! Your teacher is Mrs Peach. Miss Dickinson will also work with our class.
We are excited to meet you and start Year 2 in September 2021. If you have any questions on starting school, please contact reception.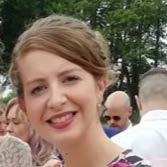 Hi There! My name is Mrs Peach. I love teaching Y2 and I can't wait to be your teacher!
I love singing, reading stories (and doing lots of voices!), spending time with my family and friends and walking in the countryside. I also love going on holiday with Mr Peach – my favourite places are Santorini and New York.  My favourite subject to teach is maths. I always found maths tricky when I was at school so I spend lots of time making sure my class are confident. 
Life in Y2 is great fun and I look forward to getting to know  you better.
Autumn Term
Who Lives in a House Like This? – Why are houses different? Who lived in a castle? Why do castles look different?
A history and geography based topic, where children will also have the opportunity to practice their Design and Technology skills.
Spring Term
London Calling
Summer Term
We're all going on a Summer Holiday
The school day starts at 8:50am with the classroom doors opening at 8:45am. Registration is at 9:00am and learning starts immediately after. The school day ends at 3:00pm and children will need to be collected by an adult from the classroom door.
If you would like your child to be collected from school by someone other than yourself, a form will need to be filled in to advise school who your child/children can leave with. Forms are available from the office or from the classroom.
Please ensure your child has a water bottle to keep in the classroom. This can be taken home every day and filled with fresh water.
Reading books and reading journals will be sent home daily, and it would be beneficial if children read at least 3 times at home during each week. Reading diaries should be kept up to date with a brief comment.
PE: Our PE days are Wednesdays and Thursdays.
Homework: Children will complete the 10 Tasks, as their homework. All children who complete these will be rewarded. 
Spellings: Spellings will be sent home every Friday and we will work on them throughout the following week. Our spelling test is every Friday morning.
More information about our class:
This year your child will be in one of two home classes: Y1 Holly or Y2 Chestnut. 
Your children will be registered in their home classes in a morning. Children then go to their learning group for maths, phonics/ spelling and literacy. Children work in focused learning groups and we will send regular communication home to parents so ensure you know what sounds your child is working on.
In the afternoon, children will be registered in their home classes and will stay in those classes for curriculum subjects.
We have lots of exciting things planned and look forward to the year ahead. Please come and see us if you have any questions or arrange an appointment with Mrs Peach (Key Stage Leader).
Meet Chestnut Class Staff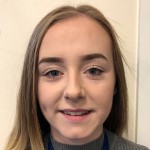 Hi, I'm Miss Dickinson I'll be working in KS1 and I know most of you already! I'm very excited to get to know the new boys and girls In KS1. I love spending time with my friends and family. My favourite thing to do is explore new places and make lots of new memories, my favourite place is Corfu. 
Can't wait for September, Have a lovely summer!!!