3S carried out an investigation into how ice melts at different rates in the different areas in the classroom. They chose four different areas and predicted where the ice would melt the quickest and where it would melt the slowest. There were lots of puddles by the end of the lesson!
This week in Foundation we have been learning all about Chinese New Year. Mrs Westnidge went for a swim and bumped into all the animals from the Chinese zodiac!! We wrote about them in literacy, check out our super sentence writing! We have also practised Chinese writing on the painting easels. 'Gong hei fat choy' everyone!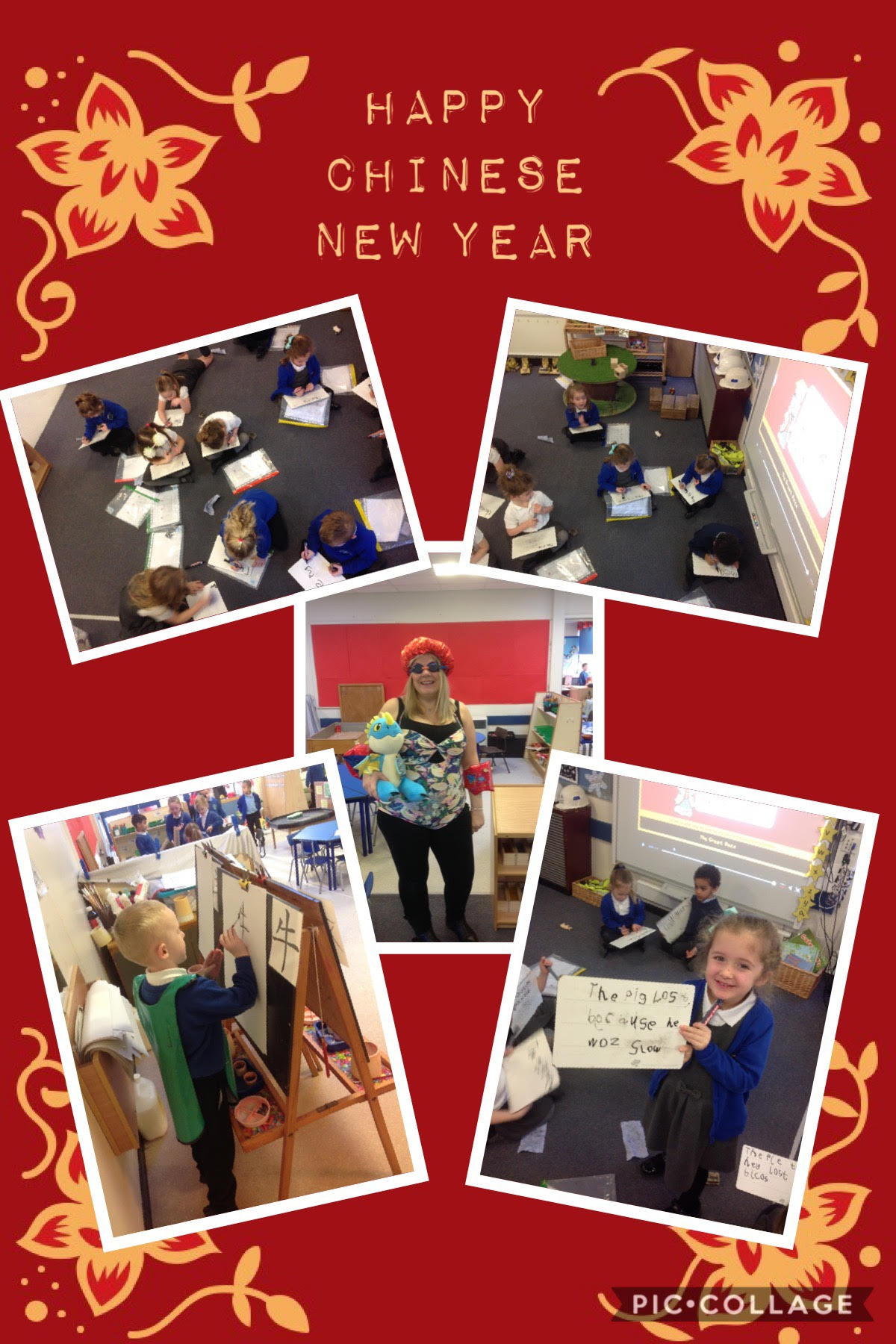 In Y2P, we learnt about the oceans and continents. We created our own world map and labelled it.
Y2P have been learning about the different countries in the UK. We created our own map of the UK using wool. It was lots of fun!