Would you like to be part of our School Council? Please pop in to the school office to find out how you can get involved with decision making at our school; Working together to make a difference.
Evil Pea has been up to no good in FS1 and to make matters worse, Supertato is on holiday! We created our own Supertatos to save our vegetable friends and find Evil Pea.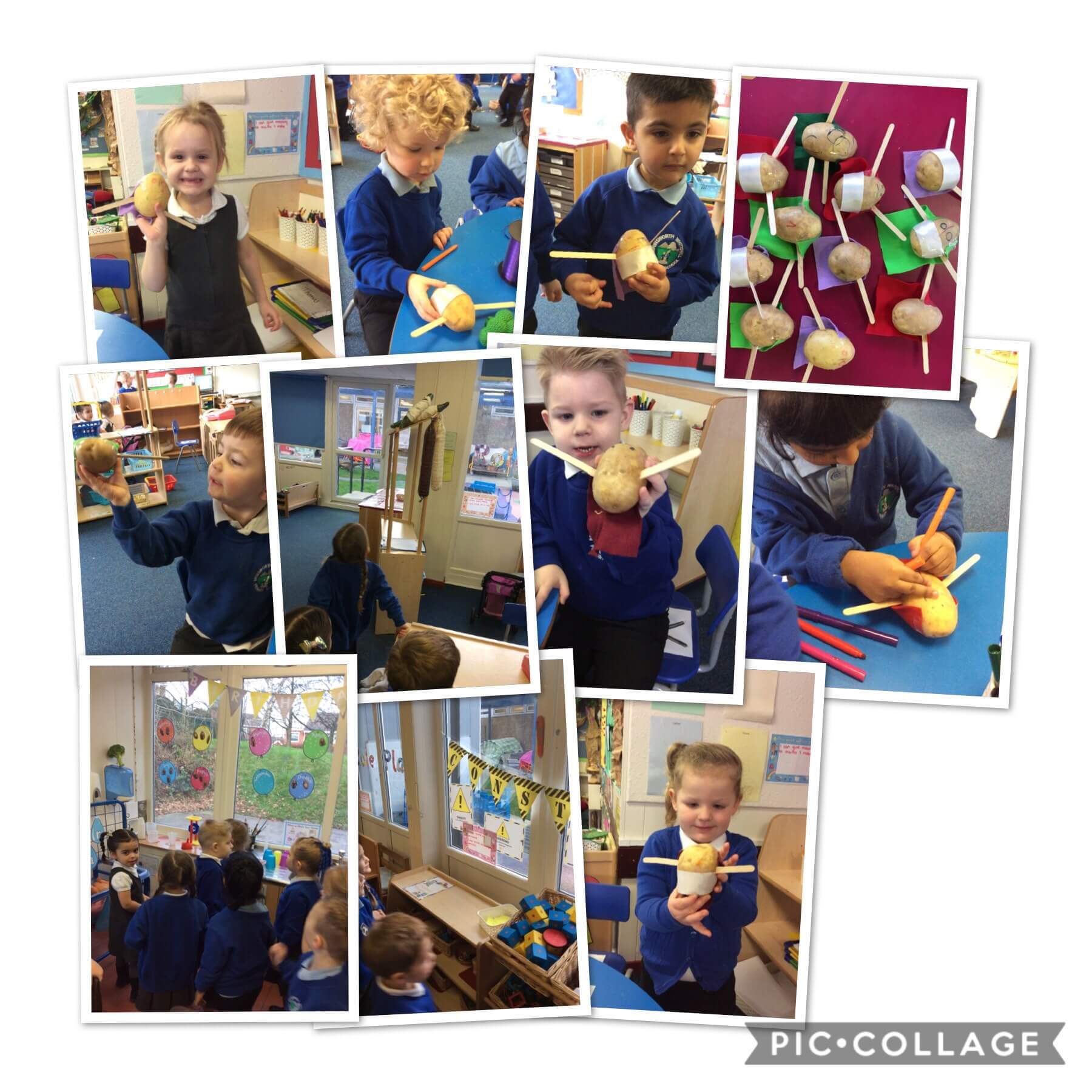 Today the children made Winter vegetable soup. It was delicious!