Mrs Peach's literacy group received a letter from Yorkshire Wildlife Park today. The Polar Bear keeper has asked if we can look after a polar cub called Pixar. We have been thinking about the positives and negatives of looking after a polar bear and we are planning to write a letter back.
We're going on a shape hunt! F1 children explored all around school today in search of shapes! We found lots of circles, squares, rectangles and triangles.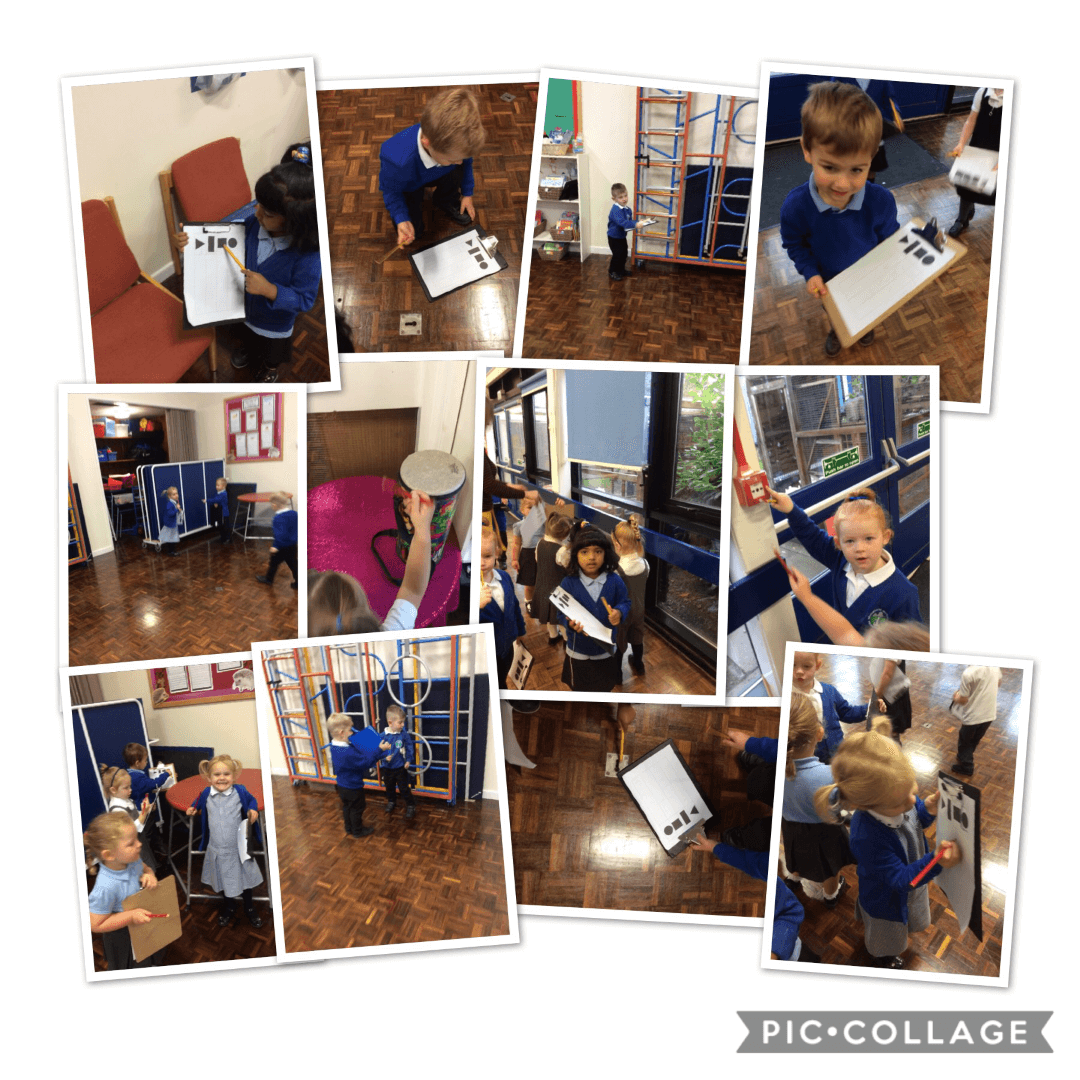 3S had great fun completing a 100 square jigsaw. We cut out the numbers and thought about where to place them on a hundred square before sticking them. We then filled in any missing numbers. Great teamwork!
Today we went on a bear hunt.
We went through the long wavy grass, a deep cold river, thickly oozy mud, the dark forest and a snow storm. At the end we found a bear in a cave….aaarrrggghhh!!!