Chinese Dragon Dancing
Trying Chinese food, making Chinese dragons using playdough and the Pompom challenge.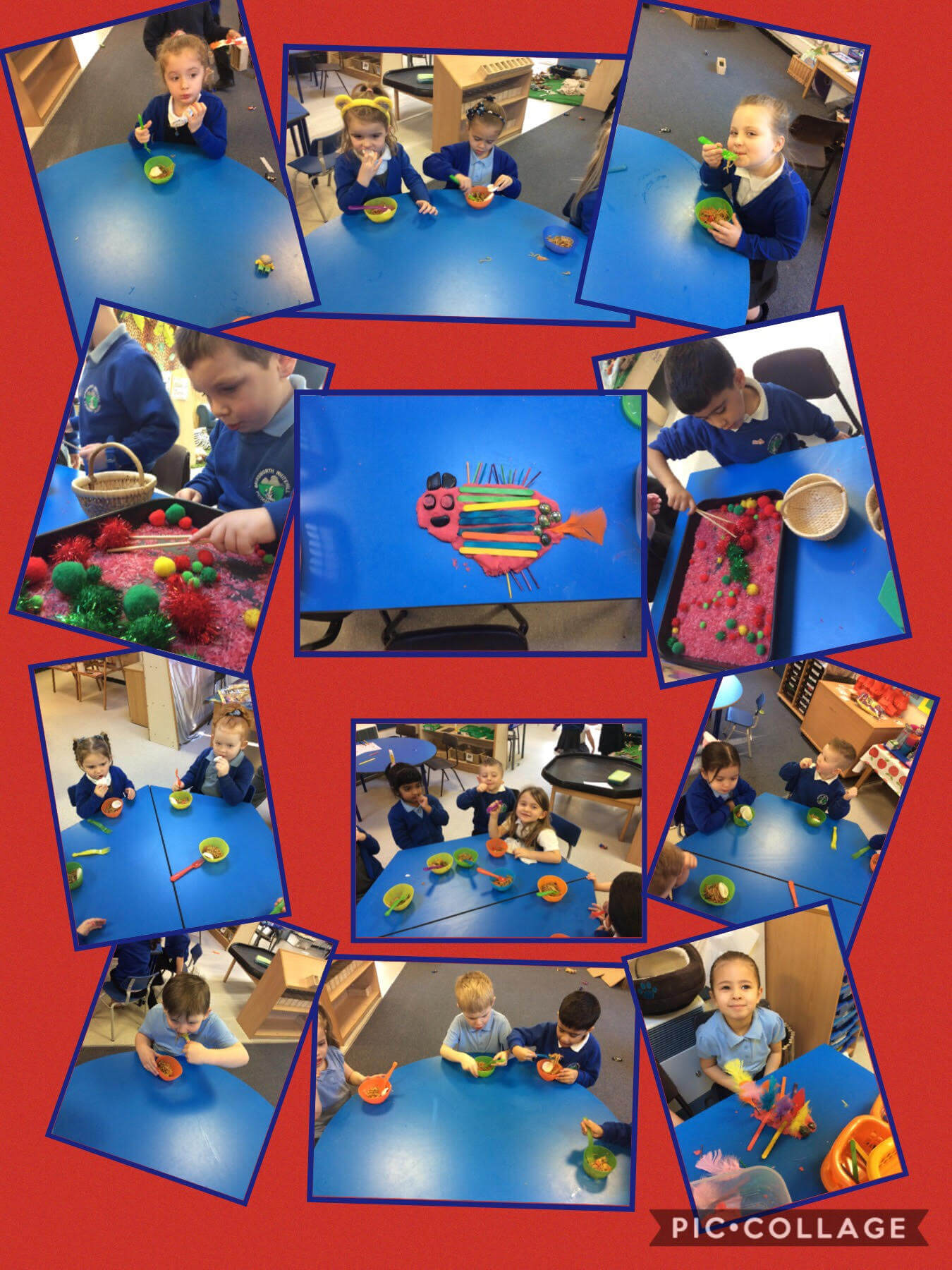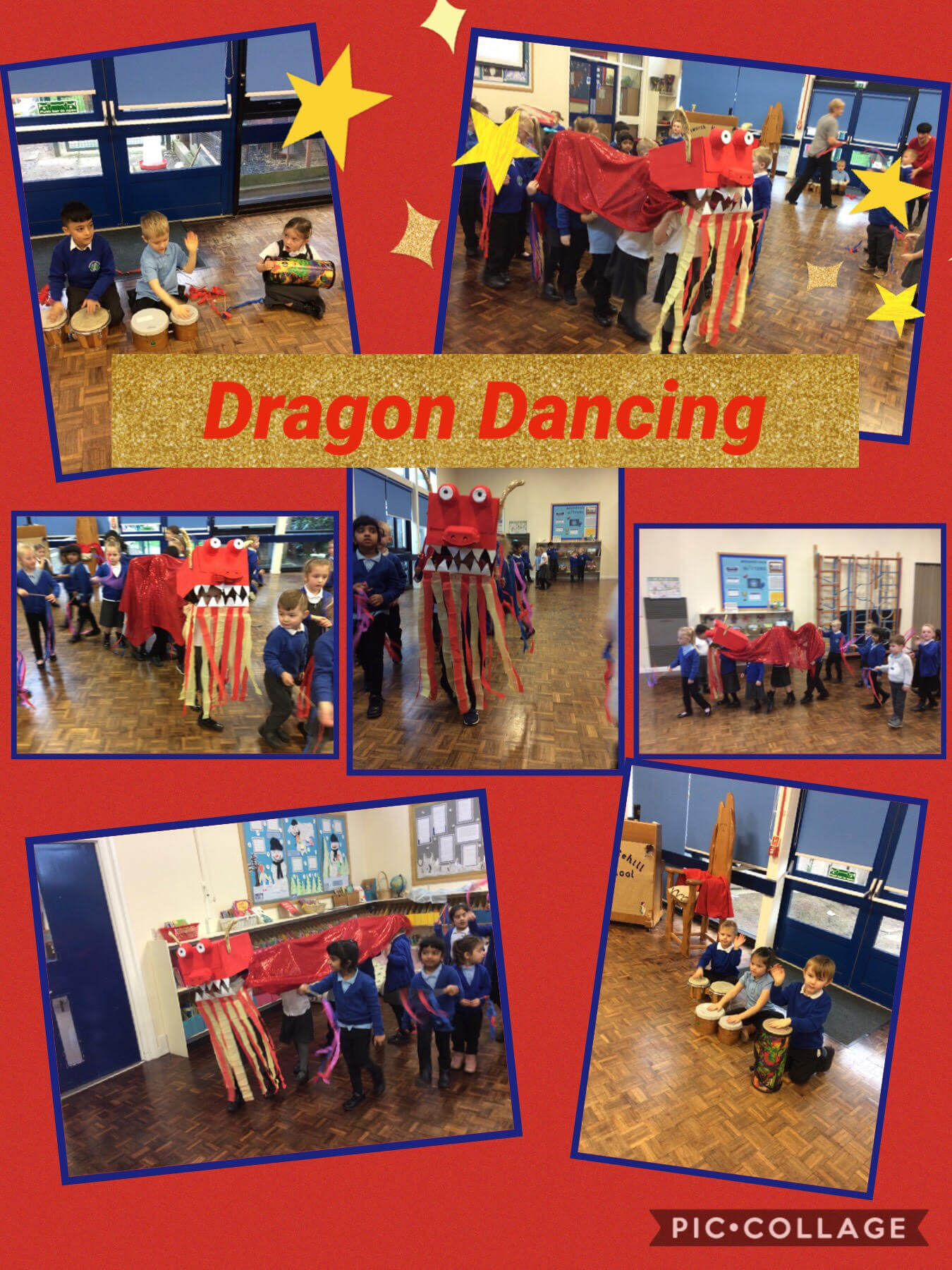 Y2 wrote a personal recount about Chinese New Year. We used a non – fiction book and a newspaper article to gather our information. Today, we read each other's work and then created a painting. We could only use the facts we had included in our writing so it was quite tricky!

Children in F1 have been busy baking chocolate chip muffins, we think they look delicious!
1/2H had fun with Ann today learning about recycling and where to put our waste. Thank you Ann from Yorkshire Water!