Y2P have been carefully preparing their Christmas cards. We have designed a plan and today we started to use buttons! We hope our grown – ups love them as much as we have enjoyed making them!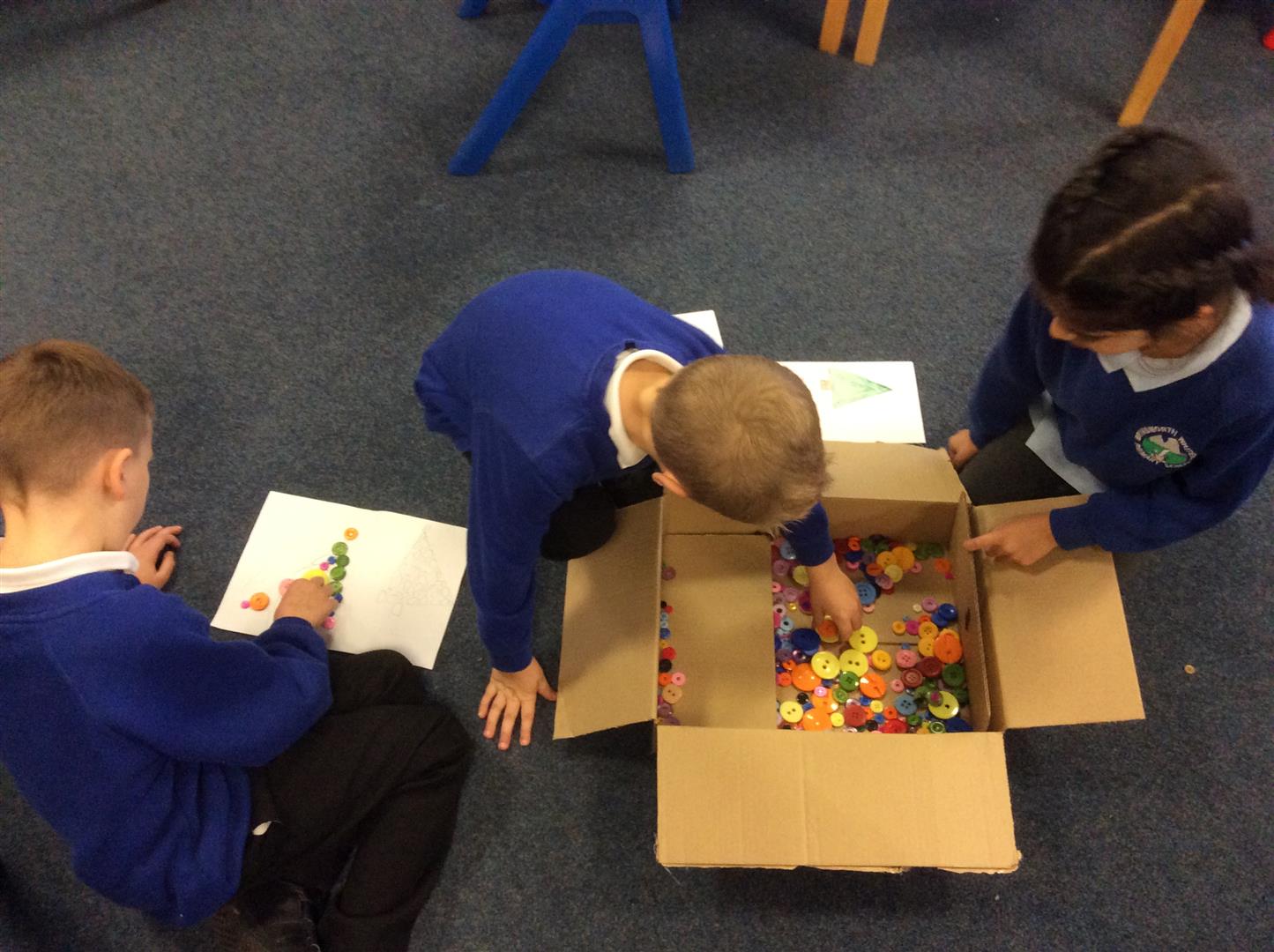 Thank you to our lovely F1 choir who performed in front of their families today. They all did brilliantly, we are so proud of you all!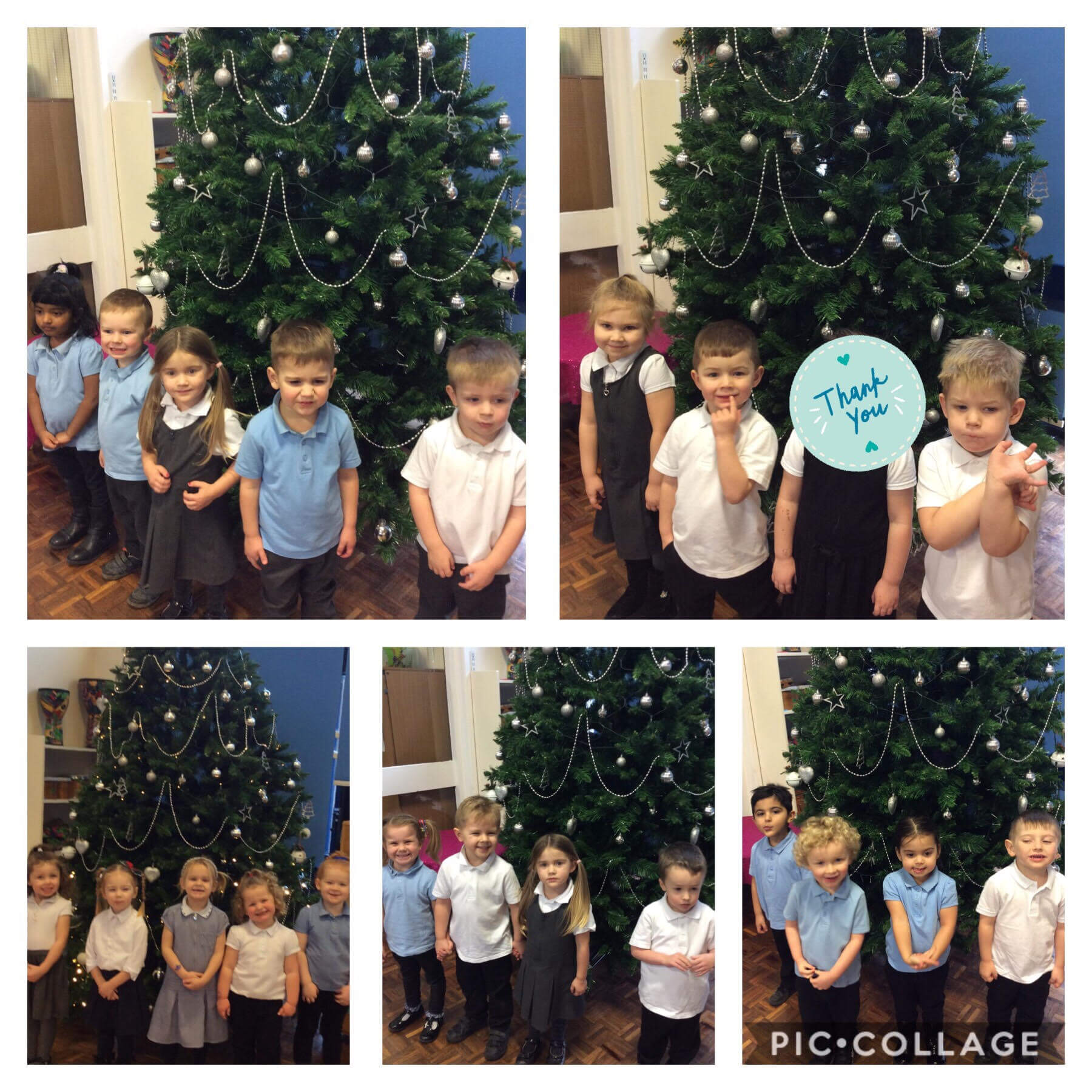 Y2P wish you a Merry Christmas!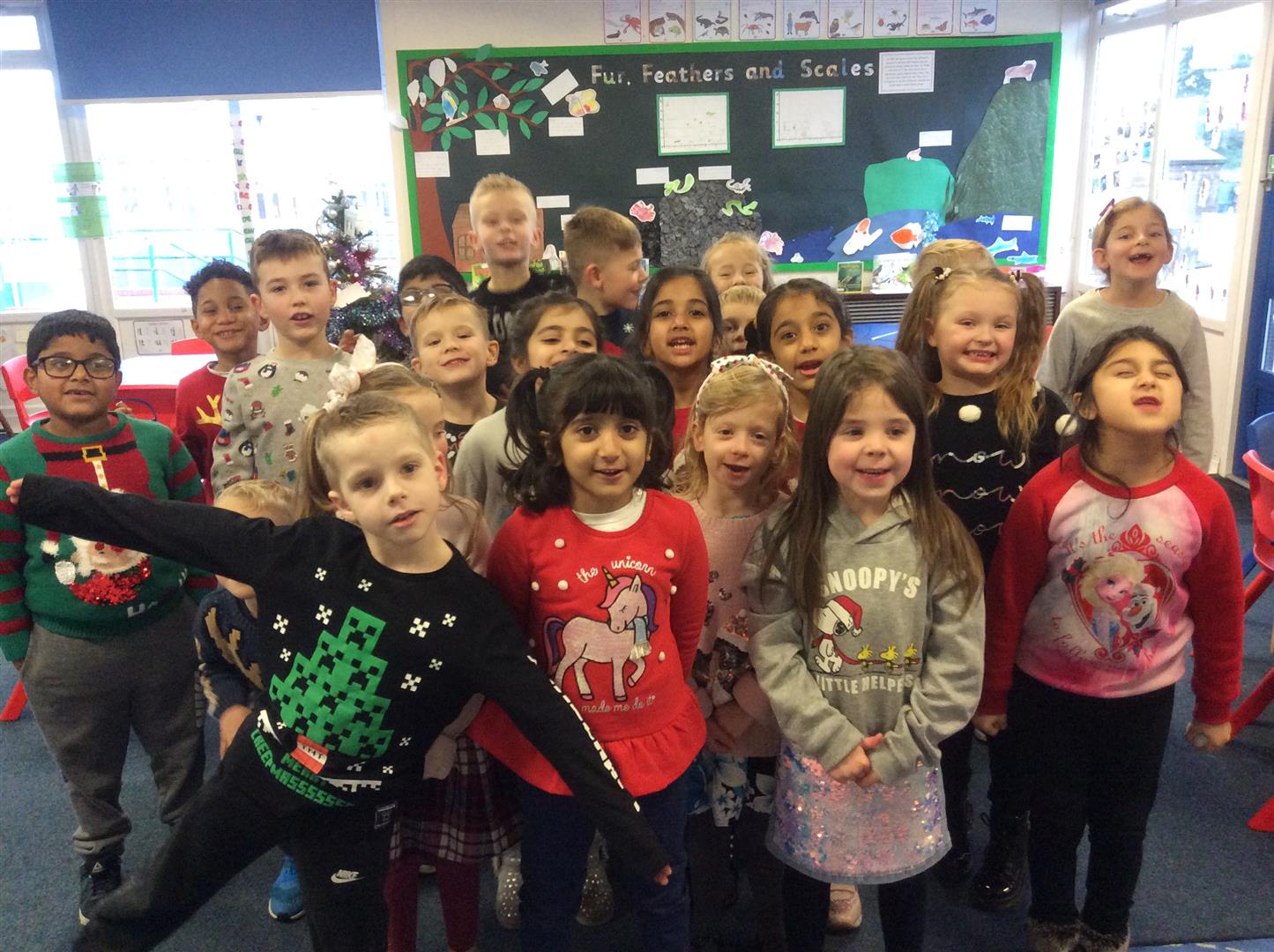 4SH are having fun making snowflakes this afternoon.  Thank you for all your donations for Christmas jumper day.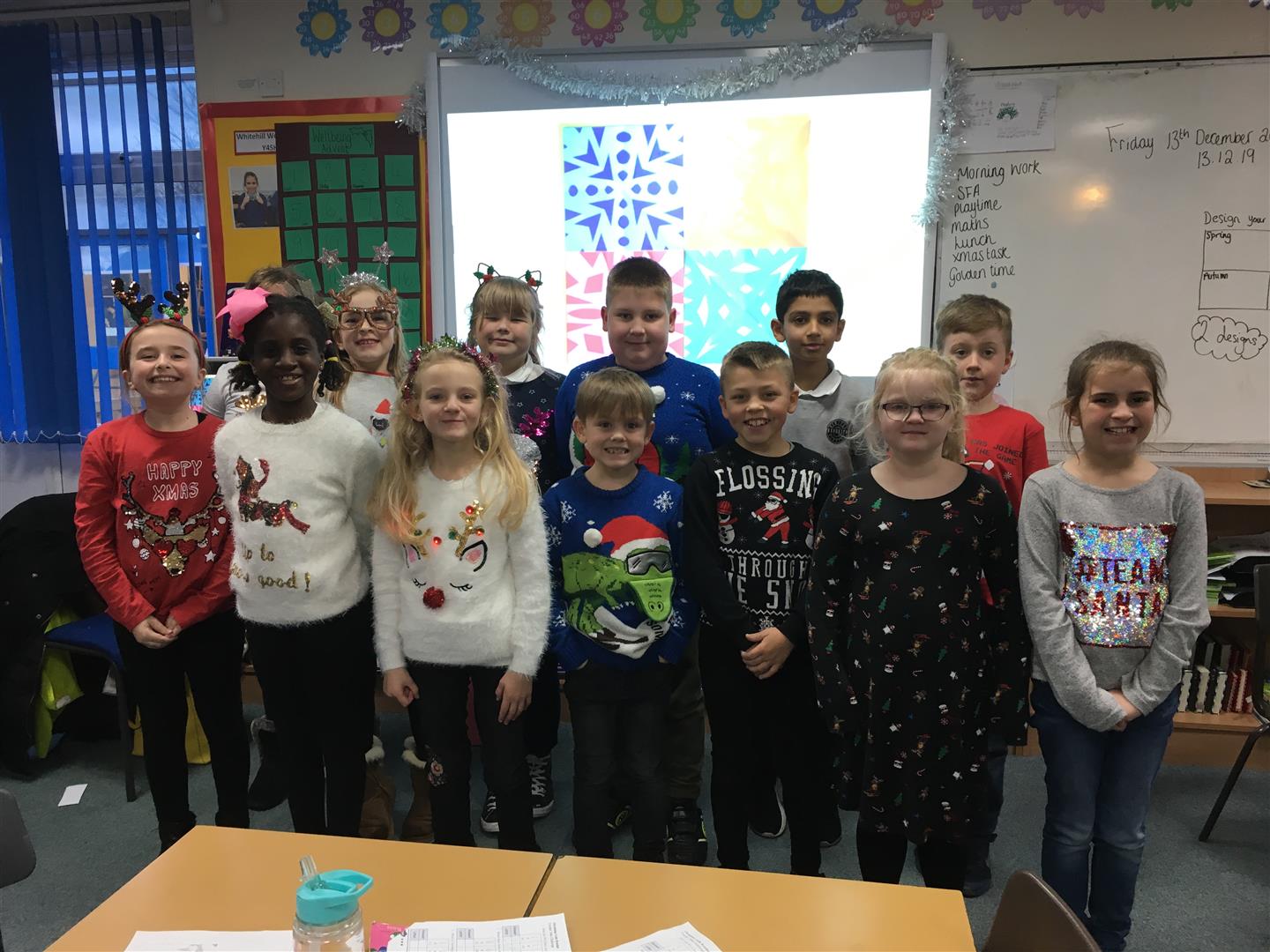 3S have enjoyed their Christmas jumper day today.  Thank you for your donations.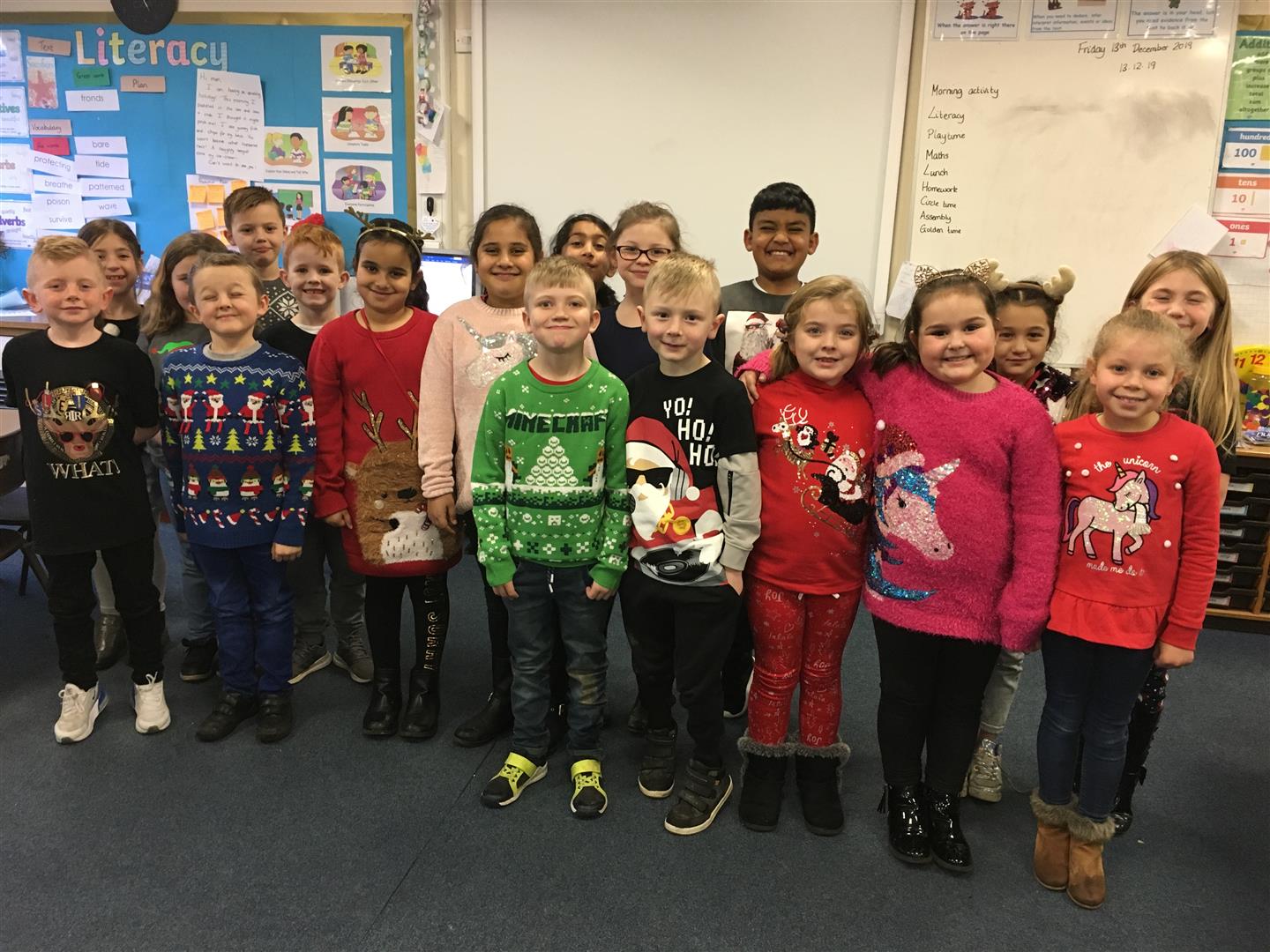 Merry Christmas from 1/2H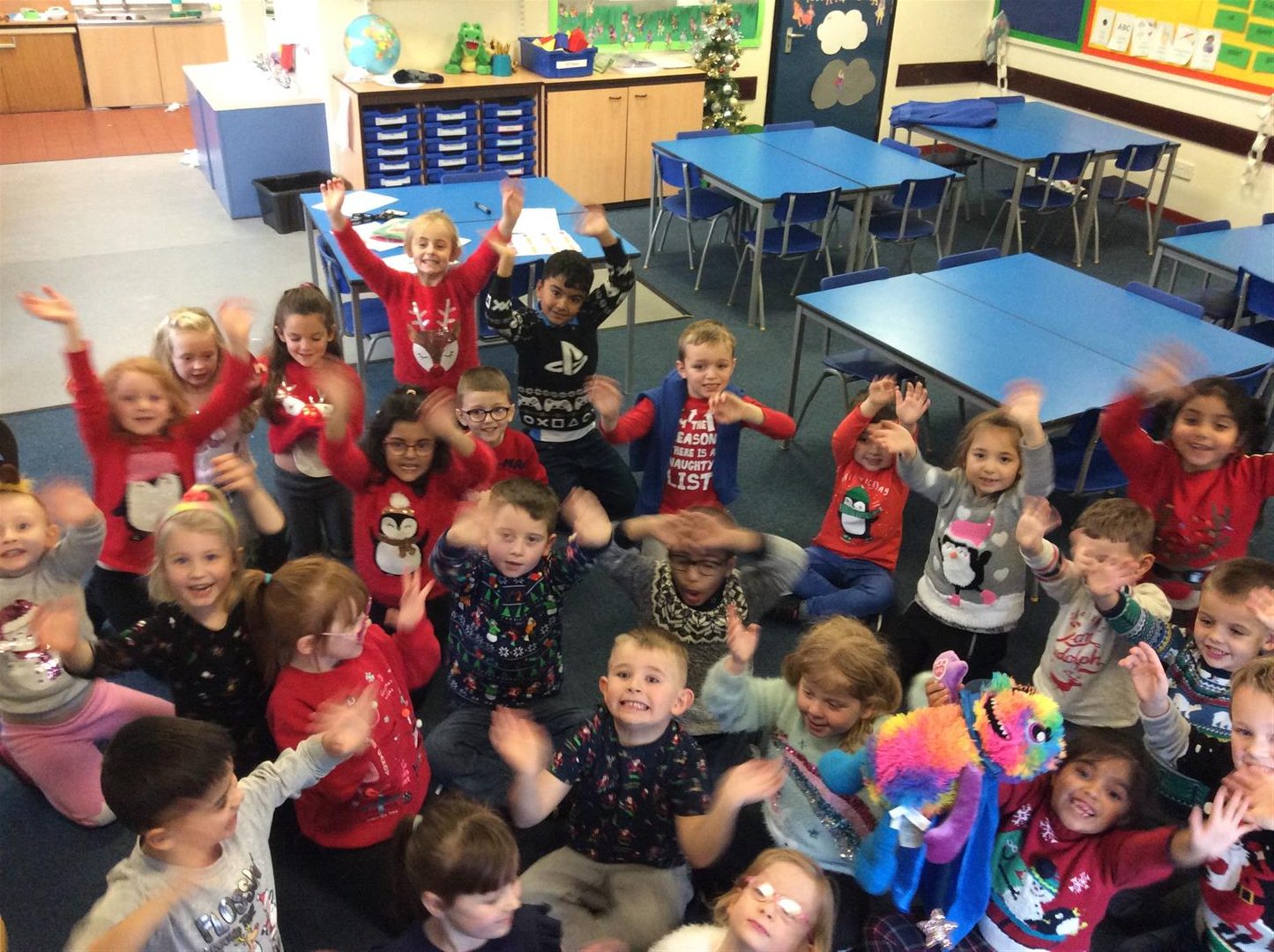 F2 children enjoying their Christmas dinner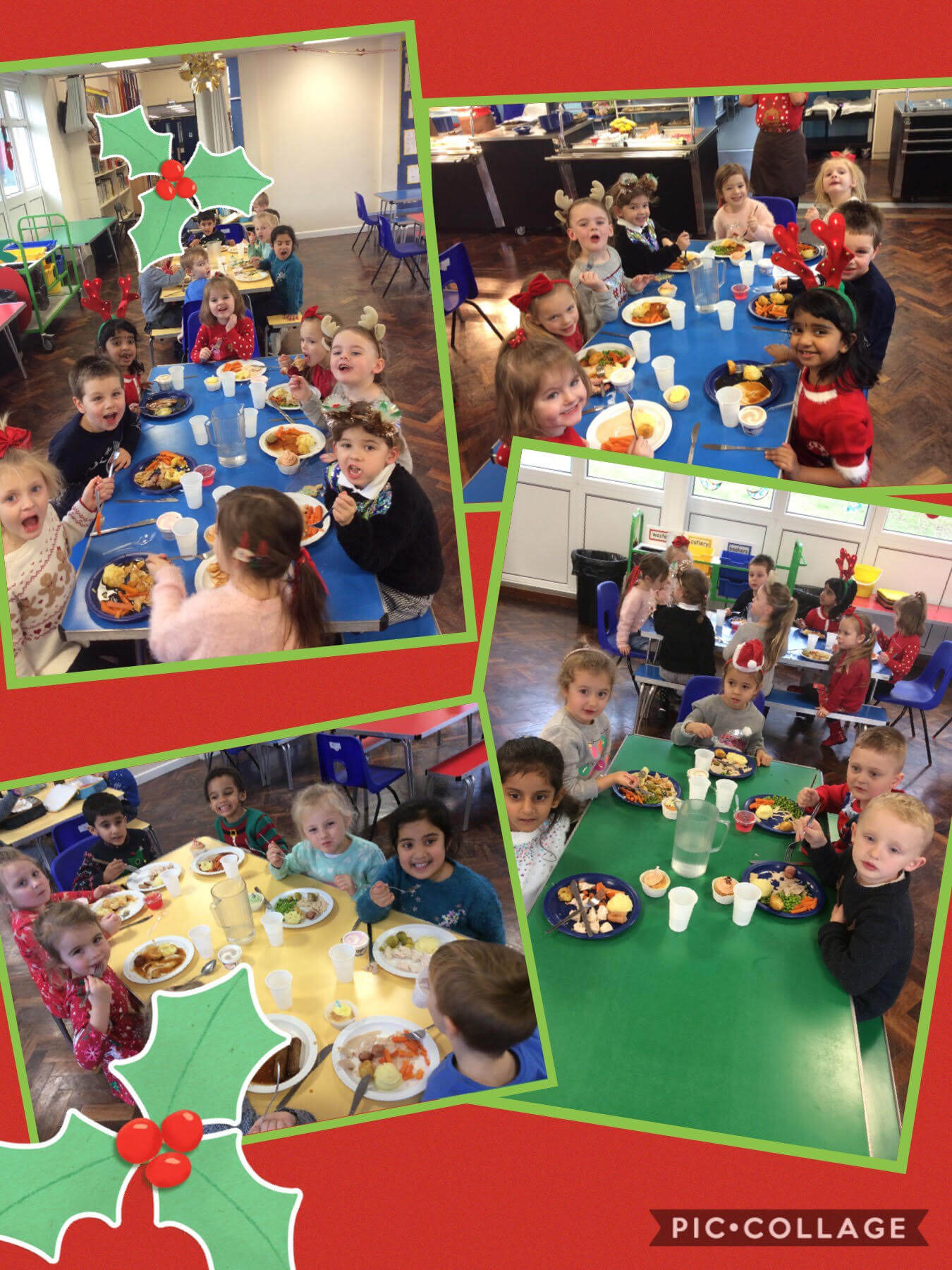 Merry Christmas from 3/4K!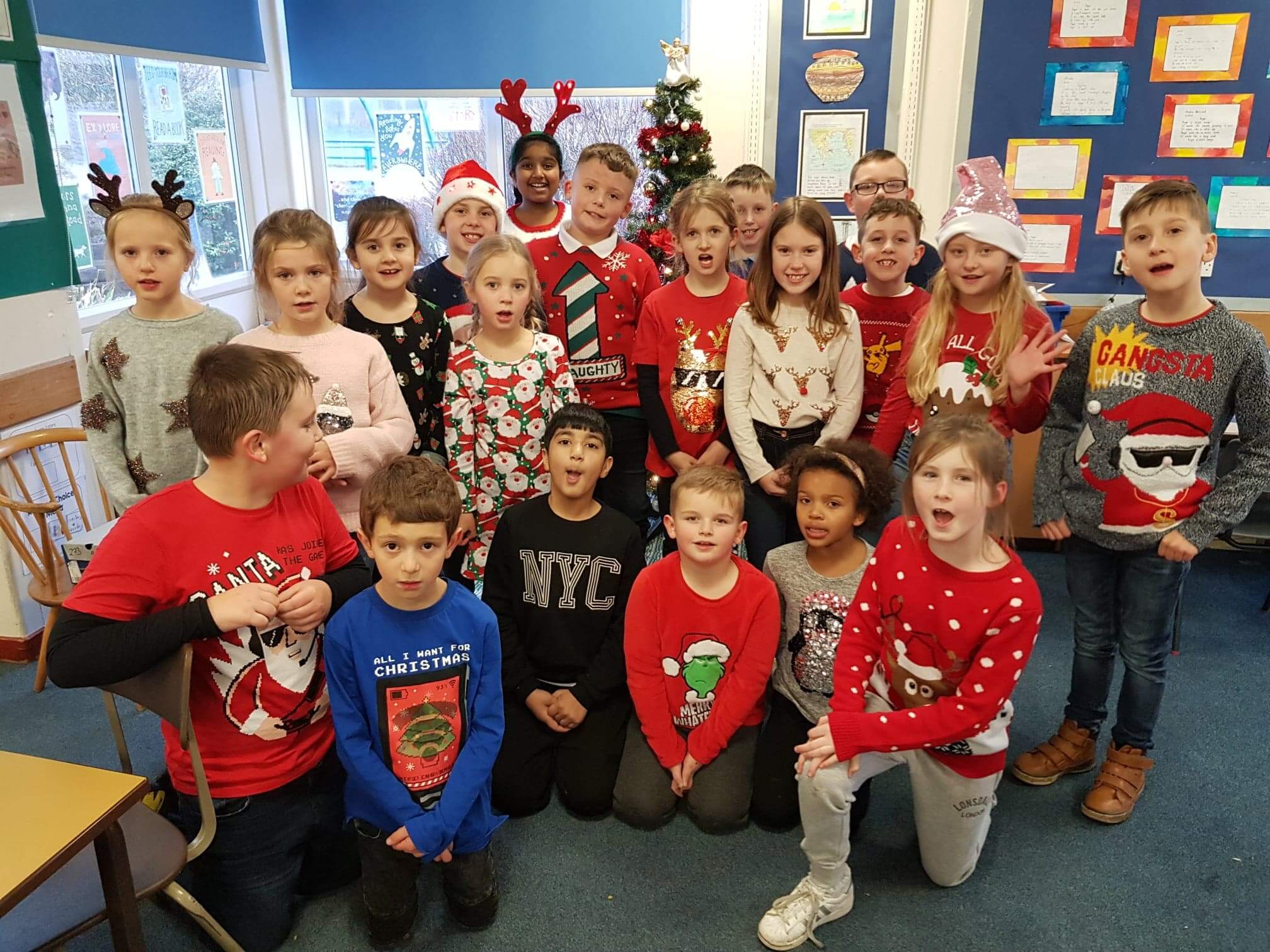 Incredibly proud of this group of children who represented school at the Wickersley Partnership Trust Christmas Concert this evening.  You were all amazing!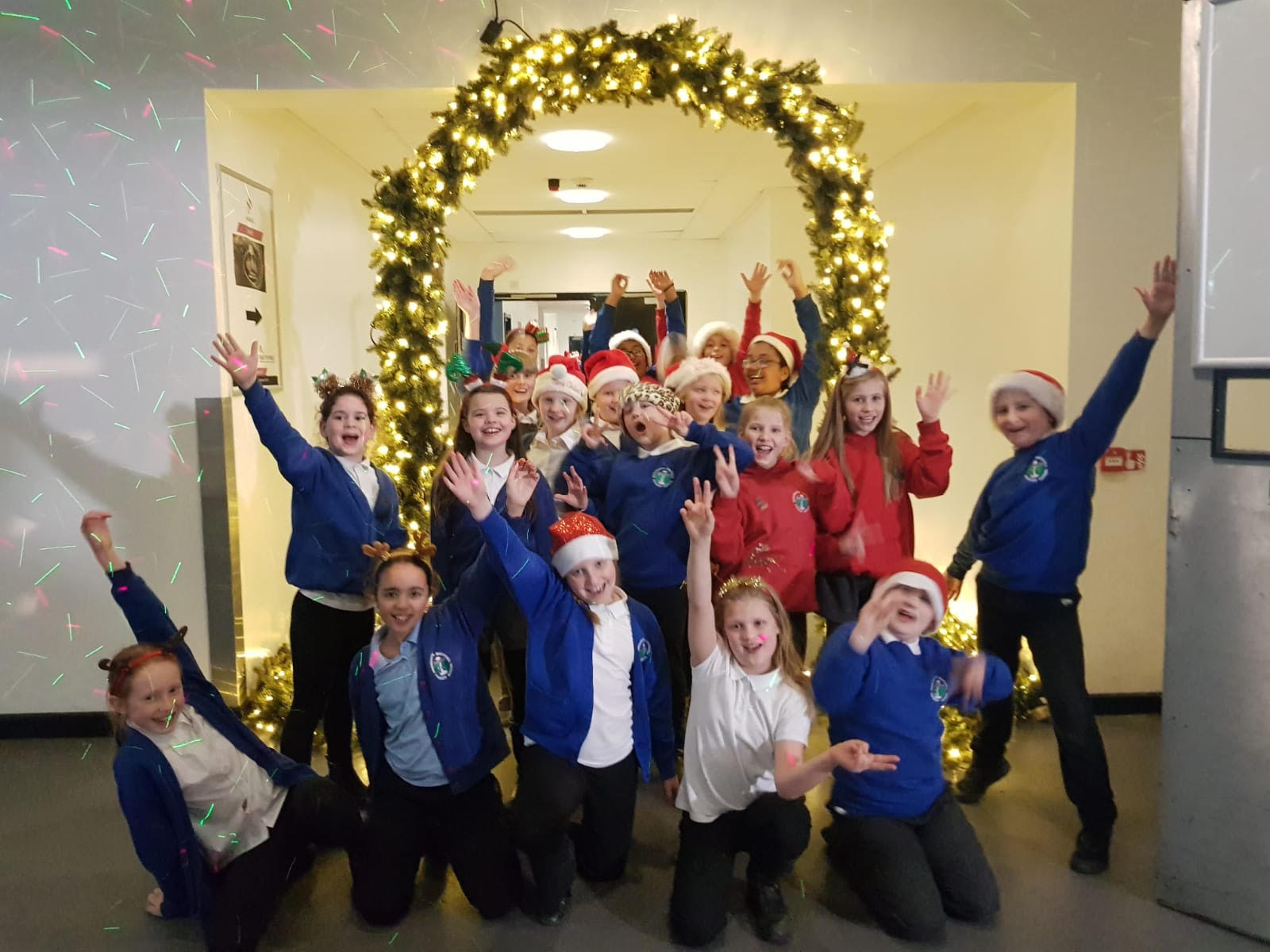 Y2P have been using numicon to create symmetrical patterns. We then created our own symmetrical Christmas jumper!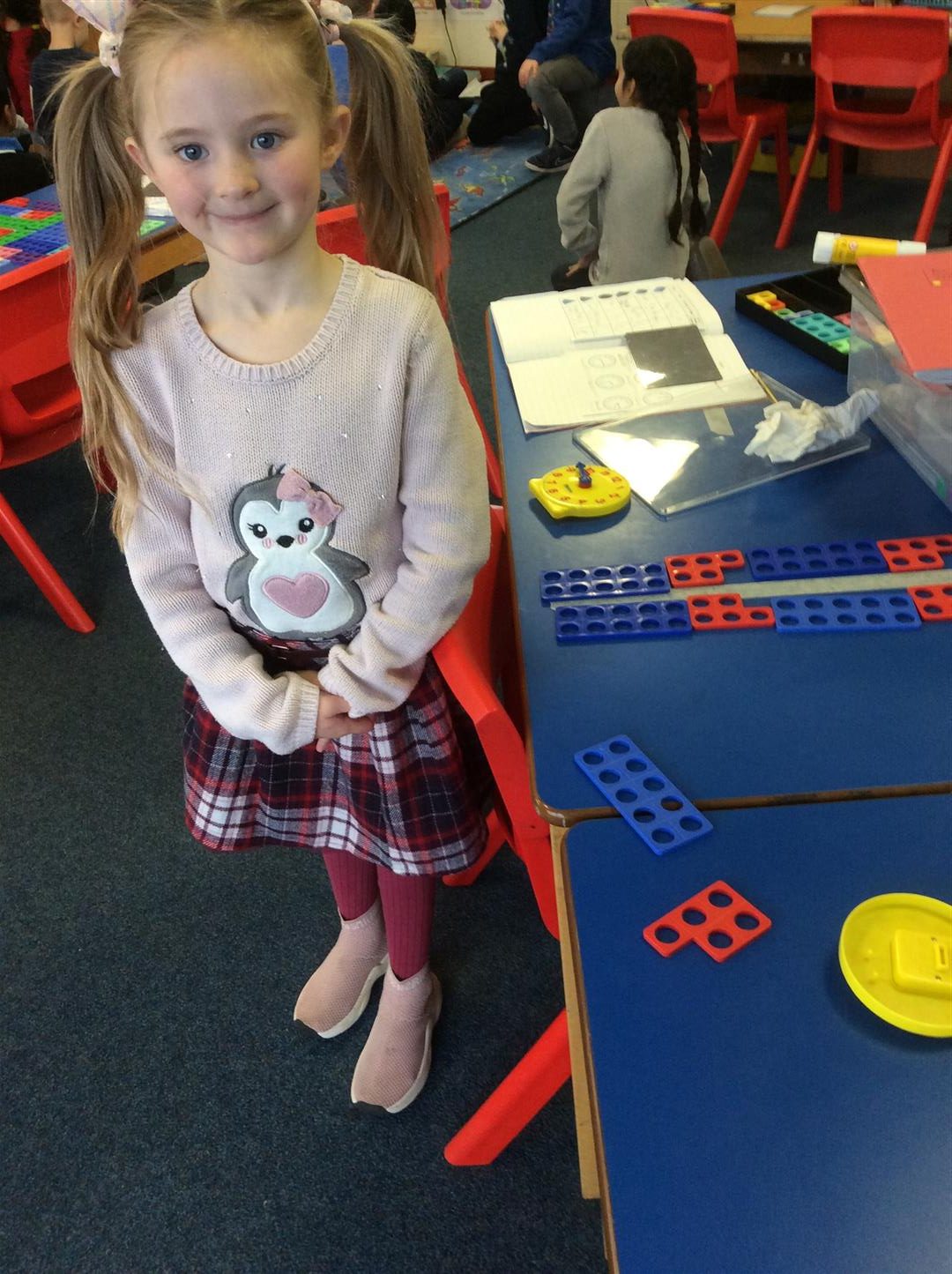 KS1 have had a great day preparing for our Christmas party! We have baked and decorated our own tasty treats, designed our party hats and we have started to prepare our 2020 calendars.
KS1 had a wonderful time eating their own baking, drinking hot chocolate, playing party games and dancing at their party today!
3S are ready for their Christmas party!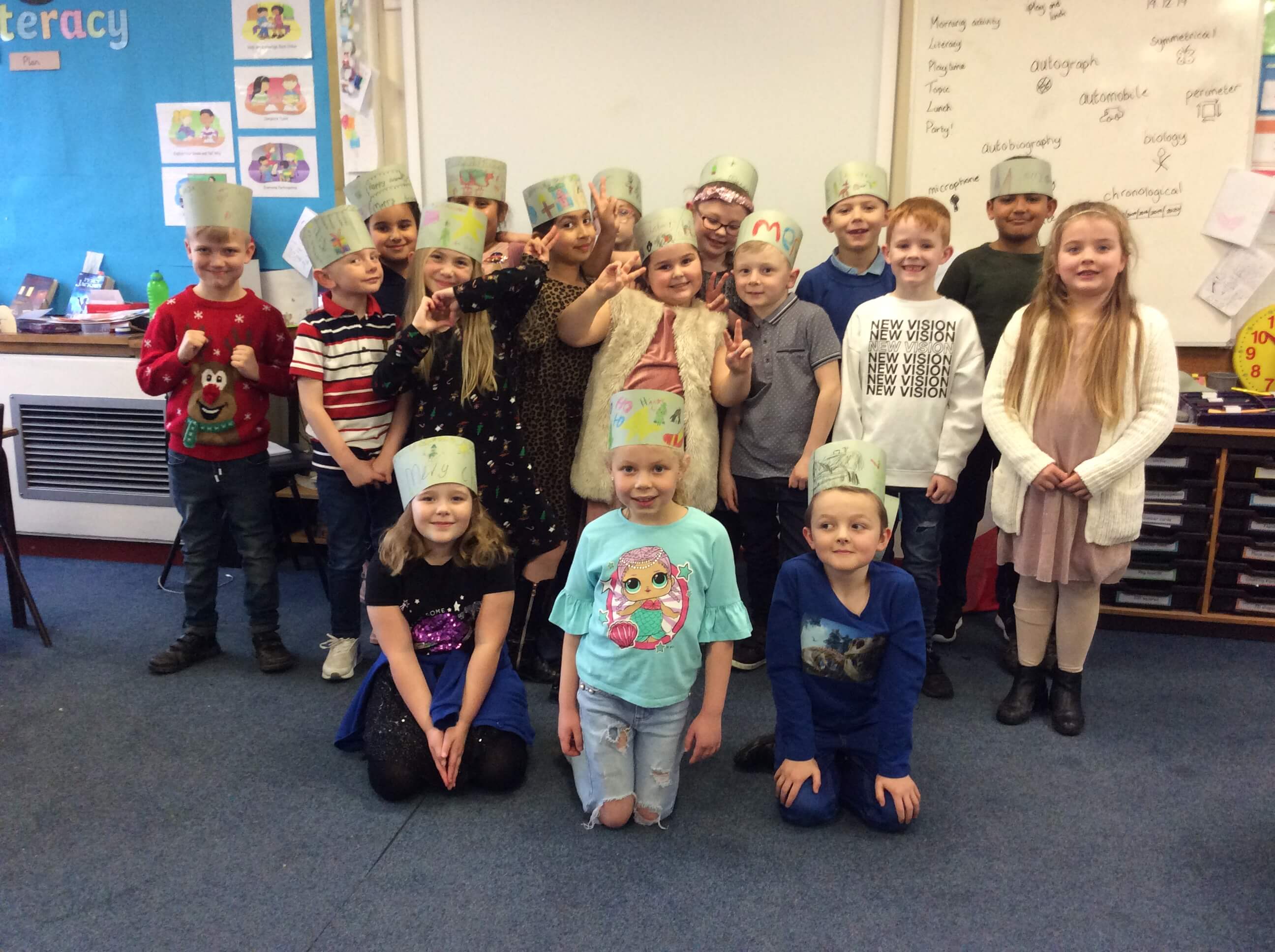 Years 3 and 4 had so much fun at their Christmas party!